You deserve a second chance. We make sure you have one.
We, Surgenor Hyundai, believe that you should drive what you want, not what you can. Whether you are shopping new or used, big or small, we want to help you get into the driver's seat of the vehicle you want.
Where other auto dealers in Ottawa will simply say "Yes" or "No," Surgenor Hyundai will work with you to find the perfect vehicle that meets your own unique financial needs. Borrowers often are surprised to learn that a few missed payments or a bankruptcy in their past don't automatically disqualify them from an affordable car loan. 
It takes only a few minutes to complete!
Applying with Surgenor Hyundai is fast, easy, and safe. Once we get a few pieces of basic information, a Surgenor Hyundai finance representative will get in touch with you as soon as possible. We work with a variety of local and national lenders - to make financing a car with bad credit easy and stress-free.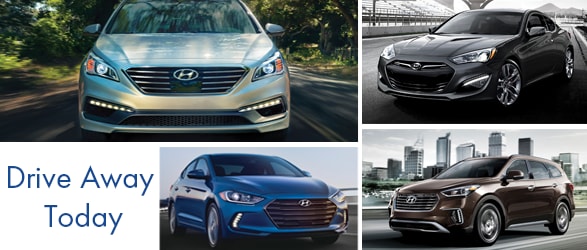 So why wait? Apply here.
No matter your credit, we work with you to craft a personalized payment plan that is tailored to your situation.
We are able to provide cheap car loans for all credit situations, including:
·        Bad credit
·        No credit
·        Bankruptcy
·        Missed payments
·        Slow to pay
·        New to Canada 
A car loan is a perfect place to begin or rebuild your credit. A vehicle typically serves as collateral for its own loan; you don't need to bring additional items of monetary value when the car's value protects the lender. Rebuilding your credit through a car loan can be the fastest path to credit worthiness.
Our finance team strives to be professional and courteous, keeping a "Yes we can!" attitude with every customer and credit situation. We will pursue all financing avenues to get you approved. If you have any questions, feel free to give the team at Surgenor Hyundai a call at 1 (888) 822-5443.
Just remember: We can't get to "Approved" until you take the first step!